---
The following Amazon listings are affiliate links. Your click helps support this website at no additional cost to you. My Amazon Storefront is here.
The Wyze cam V3 can capture the northern lights! This is the easiest security cam I have ever used! It is low priced, has an app, and can record video or time lapse. It is so incredibly easy to use and awesome, I ordered several for all my windows to watch and record the aurora, right from my phone! ~Amy
This awesome little cam captures the aurora beautifully! This was set on video mode and shot thru an old triple pane window that needs replacing, hence the blurriness. From North Pole, Alaska Nov 10, 2021 using the Wyze v3. And below is the Wyze cam with the settings on time lapse.
I love these coffee pods with different flavors. No sugar is added or needed!
The star and moon macrame are the cutest! Great for any night sky person.
What a fun sticker! This makes a simple, but nice souvenir from your trip.
ABN patches! Patches are iron-on, and are 2.5 inches squared!
Patches are US$1 each, plus 50 cents to mail (Canada add US$1 to mail).
These patches and stickers sales are to benefit the aurora cam, which does take cost and effort to run. Thank you so much for your support!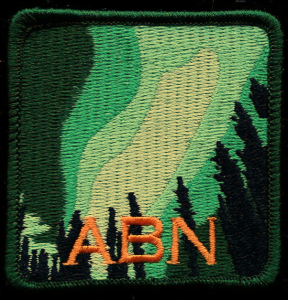 Stickers!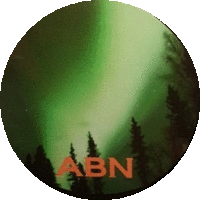 These are high quality, thick, and shiny stickers. They are 2.5 inches in diameter.
Stickers are 50 cents each plus 50 cents to mail (Canada add US$1 to mail).