Have you lived in Alaska several months
or even years, and never have seen the aurora?
Visitors, are you here specifically to see the aurora?
WE SEE IT SEVERAL TIMES PER WEEK from North Pole, Alaska!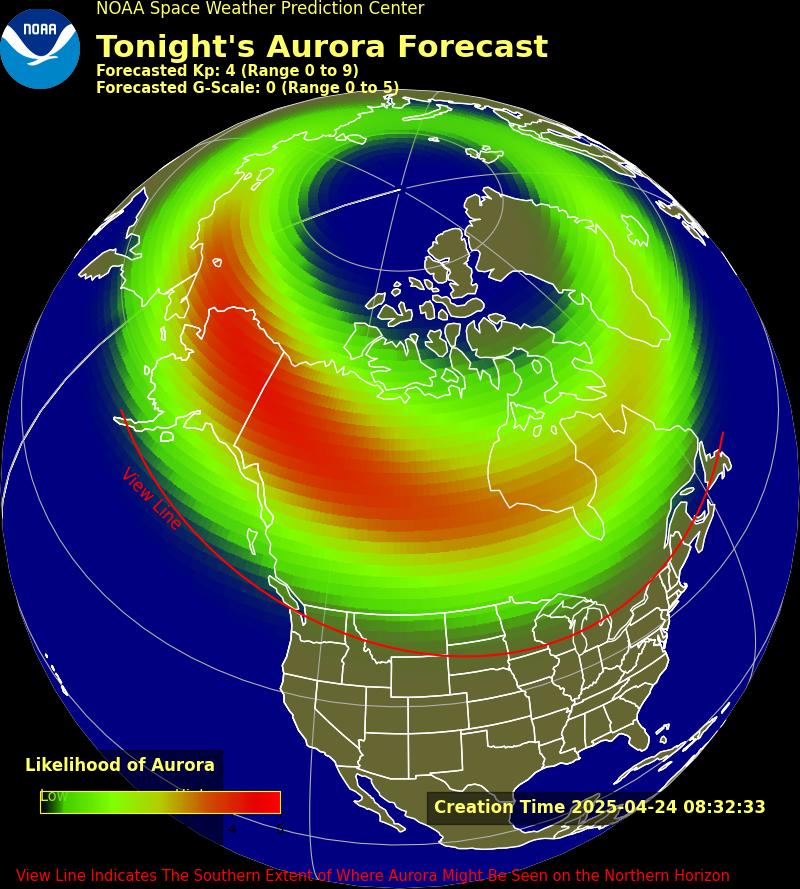 Green does not mean aurora, it means a likelihood of aurora. See legend.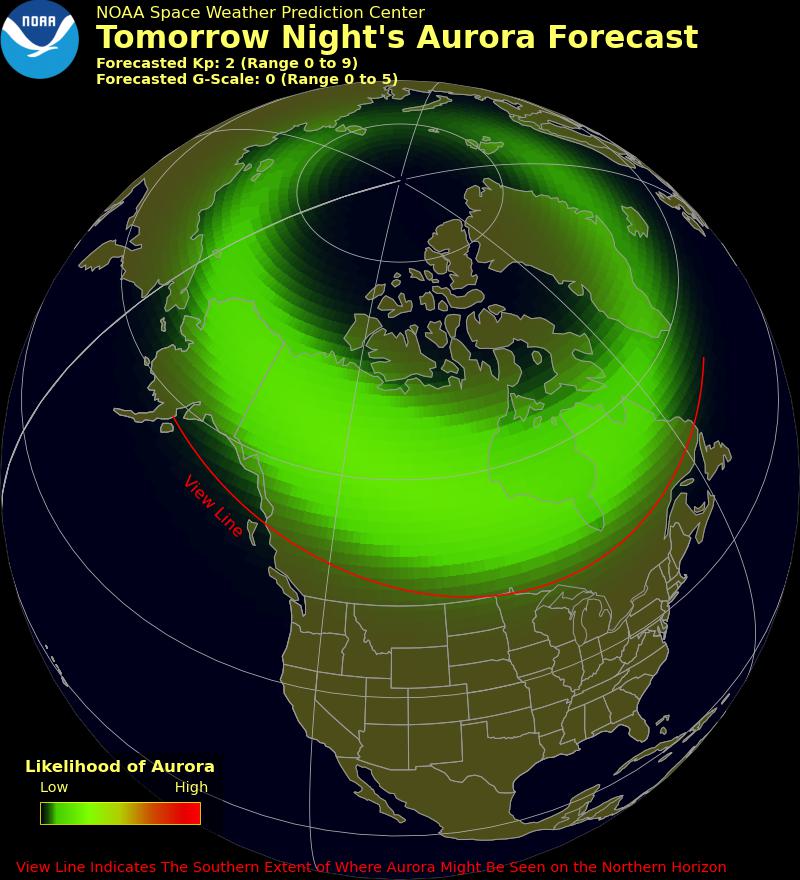 How to see the aurora:
Know the forecast and current data.
Check the data often.
Watch the webcams in your area to determine if the aurora is being seen, or to see if skies are clear.
Join us on social media to see what others are saying.
Get away from all sources of man made light and city light pollution.
Drive to clear skies or wait for clouds to clear. If you can see stars, aurora can be seen if the aurora is out.
Sometimes the aurora is faint, and sometimes bright. You must be patient and wait for it to change.
After seeing the aurora, do not ask "is that it?" unless the sun is rising. Keep watching and waiting, as it comes and goes.
Consider going with a tour to maximize your chances if you are limited on time, the weather is poor, or for fun. Decide by taking this fun quiz, Should you Hire a Tour Guide or Do it Yourself?