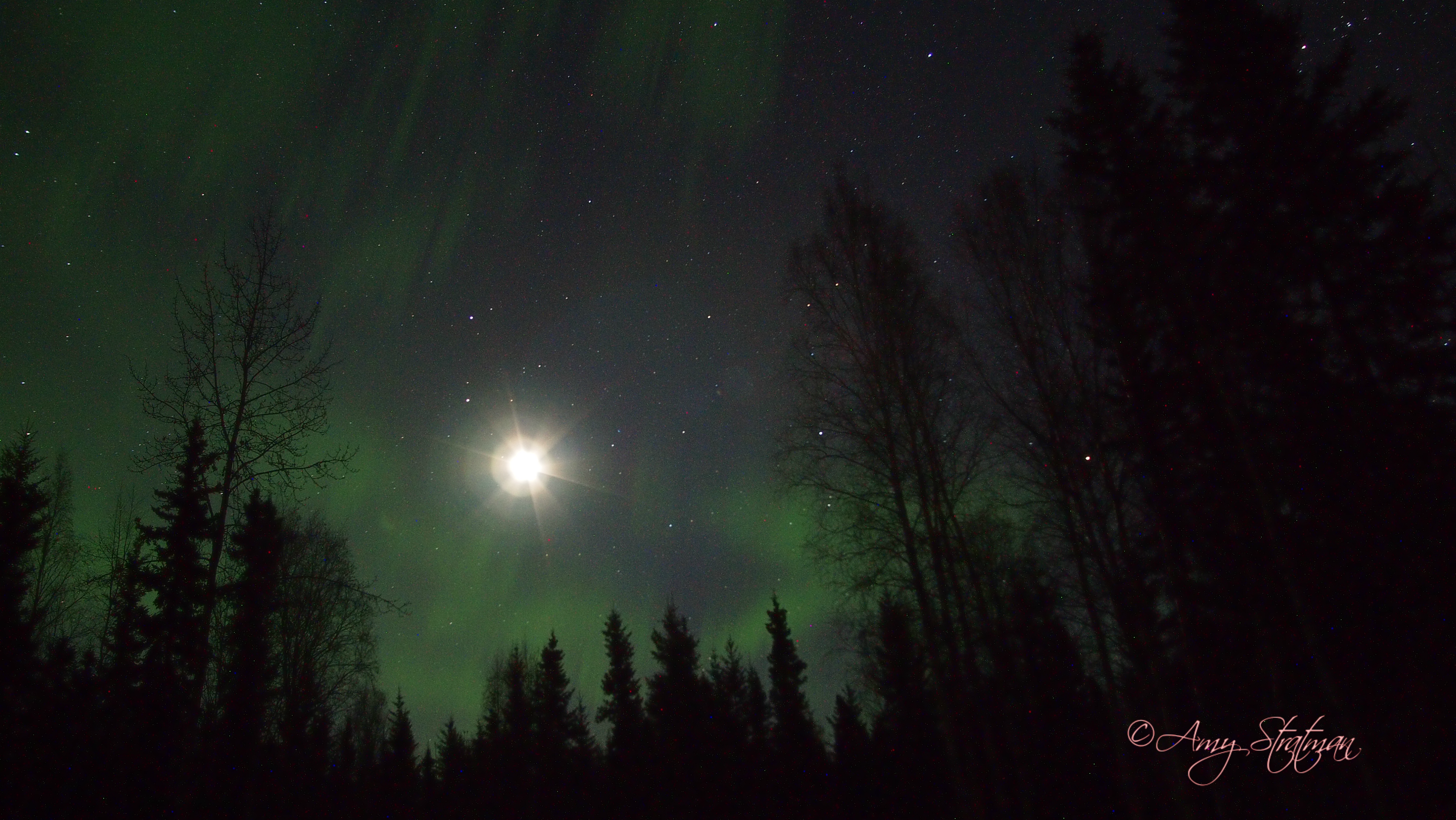 When you plan your aurora viewing or vacation, know what the moon will be doing during your visit. Depending on what the moon looks like, will determine your aurora viewing experience. Night photography with no moon is more difficult than with the moon lighting up the landscape. A bright moon may wash away the details of a faint aurora and stars, but you can still see the aurora easily. Each experience, both new moon and full moon, are different, but both are wonderful. To experience both scenarios, book your aurora vacation with a night of partially visible moon.
There isn't less of a "chance" to see aurora when there is a full moon. The moon has nothing to do with space weather conditions. When you see moon conversations online people are talking about the brightness of the moon completely washing away the auroral light. This is only the case when the aurora is very faint. When there is no moon visible, a faint aurora may also be difficult to see.
Moon photo examples– The moon is beautiful with the aurora. Photography is easier, because more light is let into camera lens for the photo, the landscape is lit up, and people can be photographed with no additional light, if desired. Stars are more difficult to see, and therefore photograph.
---
These photos below are with no moon. The aurora might light up the landscape if it is bright. Snow may appear to be green.
Moon Phone Apps:
Daff Moon ABN favorite!!!
MOON – Current Moon Phase
Moon Phases
My Moon Phase – Lunar Calendar
Phases of the Moon
The Moon: Calendar Moon Phases