A network to get REAL TIME (LIVE) notifications when the aurora borealis is visible in the sky. This is not computer generated, but done by seeing the aurora with our own eyes.
CLICK HERE FOR THE LATEST ALERTS!
We are based in North Pole, Alaska.
When we see the aurora with our own eyes (NOT by looking at a webcam), we report the aurora to you! Aurora hunters and reporters write in from around the state of Alaska, other states, and Canada, and we bring the reports to you! You will not miss the next aurora!
Have you lived in Alaska several months or even years, and never have seen the aurora? We see it several times PER WEEK in the North Pole area (during the fall, winter, and spring only due to the summer midnight sun).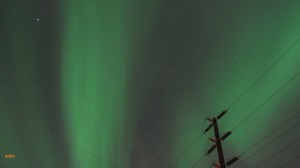 WE WORK HARD gathering reports and statuses, scientific information, and preparing it to post here and on the Facebook page, therefore:
IF YOU ARE A PERSON just wanting to share with your friends, feel FREE to copy our posts and share the photos.
IF YOU ARE A NEWSPAPER, RADIO STATION, TV STATION, FACEBOOK PAGE, FACEBOOK GROUP, PERSONAL WEBSITE, PROFIT MAKING WEBSITE, PHOTOGRAPHER, OR A BUSINESS PLEASE CREDIT Aurora Borealis Notifications as your source (auroranotify.com or the facebook page). THANK YOU.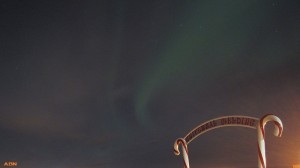 —This website was created to spread the word that the aurora is out!—
To report the aurora in your area, simply comment on the latest post, onto the facebook page, or you may email auroranotify@yahoo.com. All sources are monitored nightly.
How do you get notified of an aurora in your area? There are several different ways:
Subscribe to this website. Go to the right top corner and enter in your email address. This is your free email alert.
Twitter works great for cell phone notifications! Be sure to turn on mobile notifications on our profile. twitter.com/AuroraNotify
On Facebook, you can read posts and what others post concerning the aurora and space weather. facebook.com/ABNFNSB
Get our Wake-Up Alerts. *** temporarily suspended for the season*** current subscribers will be called to the end of April. SPECIAL RATES AVAILABLE FROM NOW til late SUMMER…PURCHASE the 2013-2014 Aurora Wake-Up Alerts Season Pass NOW! You will be called or texted when the aurora is out. LIVE. Immediately! auroranotify.com/alerts/