Tuesday night looking good for auroras IF the weather is clear.
We have had cloudy skies in Alaska this week and more snow is predicted. We haven't missed much in the way of auroras.
Tuesday night/Wednesday morning the predicted aurora activity will be minor storm levels Kp 5.
This may continue onto the next night as well.
All of Alaska and most of Canada be ready for auroras.
Fairbanks weather forecast is -40 with snow, and Anchorage will be seeing -14F with snow. Bundle up and be safe!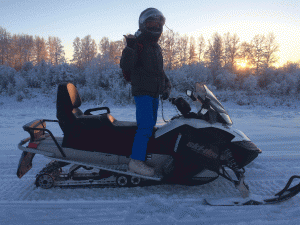 Aside from aurora viewing, visit North Pole, Alaska for snowmobile tours and ice fishing!