Nothing new to report with the aurora….it's been quiet lately. Brief displays have been seen from the interior of Alaska, but mostly, the clouds have been winning. The latest Kp 5 predictions never panned out. Each day is anew and we watch and wait for the next aurora event.



There is a night sky photography First Friday event Dec 7, 2018
in Anchorage, Alaska. If you are out and about, say hello to Sanjana.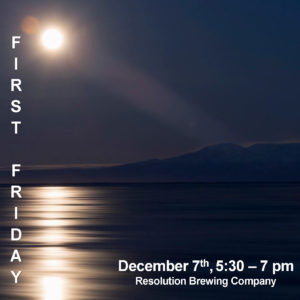 Facebook event link here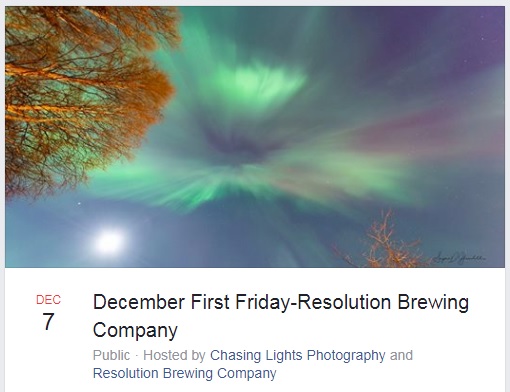 The Alaskan Nightlife show at Resolution Brewing Company is a photography exhibit of urban and backcountry nightscapes. Photographs are works of Anchorage photographer, Sanjana Greenhill.
Sanjana has been photographing Alaskan life for the past seven years. One of her favorite festival to photograph is Fur Rendezvous. The night sky intrigues her and she likes to capture nightly scenes in Alaska and places she travels.
Please stop by for a night of art and drinks and delicious crepes by A Crepe Crew!