Quiet aurora forecast plus rain equals sleep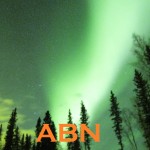 Tonight the forecast is quiet, plus we have rain and clouds in many areas of Alaska. It is a good night to catch up on sleep. We could have a better chance of seeing the lights on Sunday night/Monday morning. Last night the aurora hung quietly in the sky at Kp 0 in the Fairbanks area. If it weren't for clouds, we may see the same type of show tonight. Anchorage, probably no show.
Be sure not to miss the next aurora dancing in the sky. Sign up for aurora alerts at
www.auroranotify.com/alerts
Daily, monthly, and entire season alerts available.