It's game on for Alaska auroras!
It is August! That means Alaskans are now on aurora watch. I should've posted this last week, but the cloudy weather in my area, near Fairbanks, covered up any potential aurora.
You have probably heard that "aurora season" starts August 21 in Fairbanks, Alaska. This is true for tour guides because the sky is darker longer, giving you a better chance of seeing a display. August 21 is the start of astronomical twilight. This brings a longer time during the night to see the aurora. You can see the aurora before this date, but the time is much shorter. Local residents can start watching the sky August 1, but if you are traveling to the north to see the lights, you should wait until later in August. If you are traveling even further north, past the arctic circle, you should wait a little longer.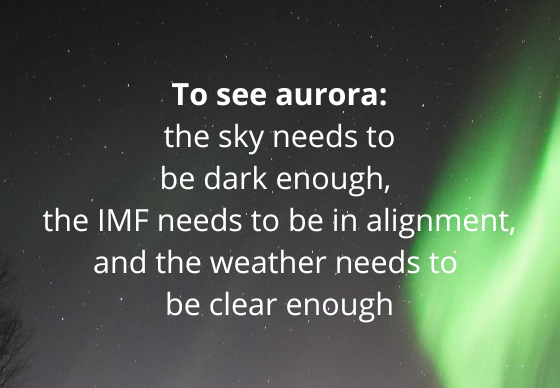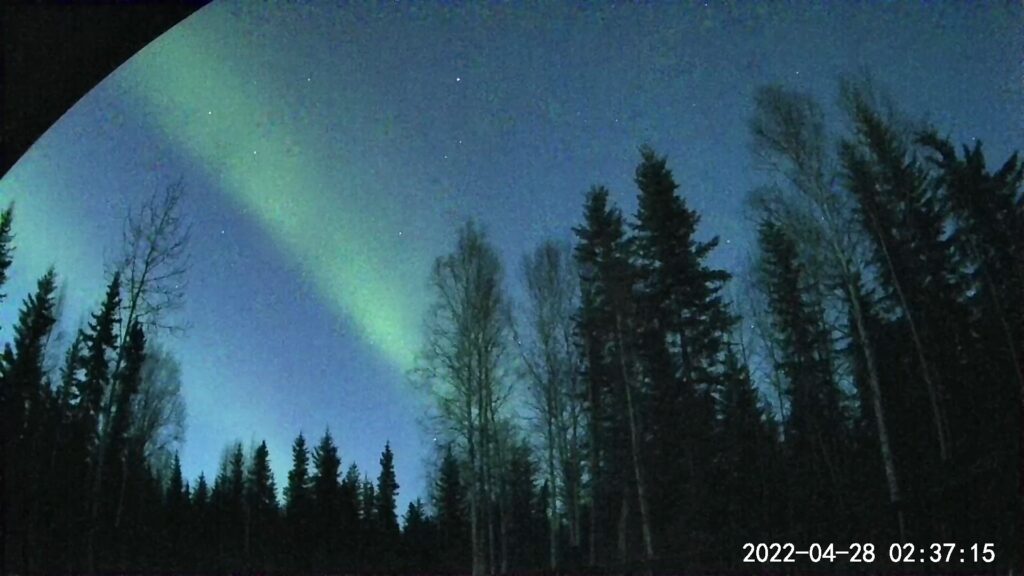 August is my favorite time to catch the aurora near Fairbanks. The weather is warm(er), the day is light, and the night is dark. At the end of the month the trees start to turn into their fall colors. Aurora reflects off the beautiful lakes.
My Wyze cam captured this late April aurora with the sun rising. Early August aurora looks similar. If you can see a star or planet, aurora is possible!
Have a great rest of your summer — and start watching for lights. ~Amy
For more information about astronomical twilight, see TimeandDate.com