Data excellent. Aurora imminent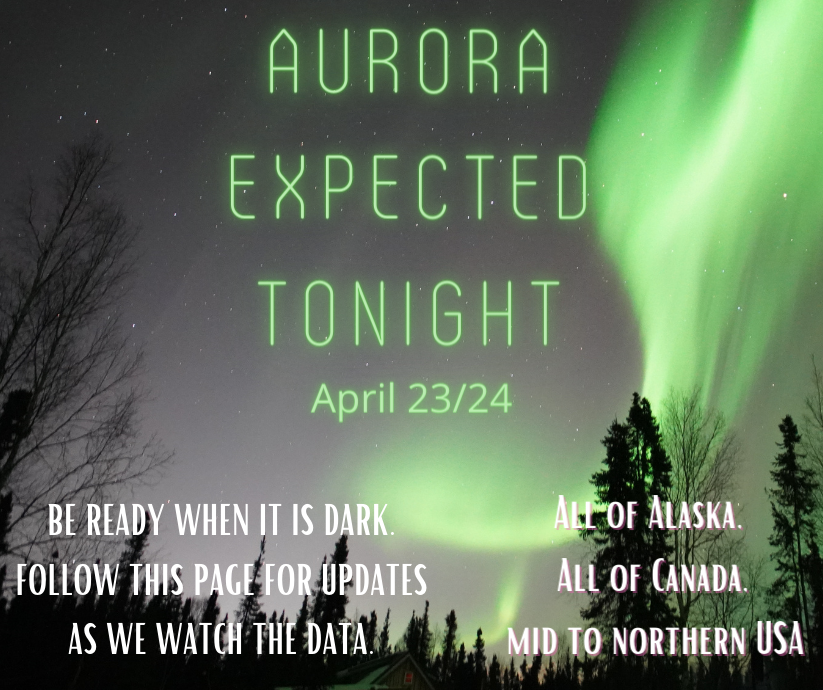 The aurora forecast and current data are excellent for a showing tonight in all of Canada and Alaska. Northern states have an excellent chance also. Go look now if it is dark where you are.
Data: Kp 8 fluctuating all day between 5-8. Solar winds over 800 at times, as of this post under 600. The HPI is 160. On a typical night it is 20 for reference. The Bz and Bt are in the 30s.
Source and current data: https://www.swpc.noaa.gov/content/space-weather-enthusiasts-dashboard
Follow on Twitter for live posting @AuroraNotify