Amazing space weather data
Heads up tonight for aurora in North America. The forecast is Kp 6 for the high, but will dwindle down to Kp 3. As of this post, northern Europe is seeing fantastic lights. Be ready when it is dark! Interior Alaska and parts of Canada in the aurora oval, be ready no matter the Kp level. Overcast skies though, will block the view, you may have to drive. If a professional tour guide cancels the tour for cloudy weather, you know it is going to be tough, because most pros can find clear skies. If your tour is ON, then go! Many guides I know are super at finding clear openings in the sky and that great aurora!
Yesterday I am looking at the great forecast but flat data, then it seemed all of a sudden the CME hit and the Bt jumped dramatically with a nice matching Bz. Northern Europe saw a great aurora, with many countries chiming in their aurora sightings. By the time it was dark in North America, the Bz went positive, which isn't what we want for aurora (although possible to see when positive, a negative will produce a better experience). Clouds with overcast weather also made for few sightings. Night time in Alaska, and the Bz went southward again (negative) and a great show was seen all night long where the weather was clear.

Alaska: It was clear in most areas of Fairbanks, Delta, Valdez, Kodiak but cloudy in Anchorage, Talkeetna, Kenai, Homer, Juneau.
Yukon was mostly cloudy. It was almost sunrise when the Bz went south, so those in eastern states reported a glow where clear, but it was very short lived. We also had the time change in the USA. That was weird watching our webcam times change to repeat a time that had already been.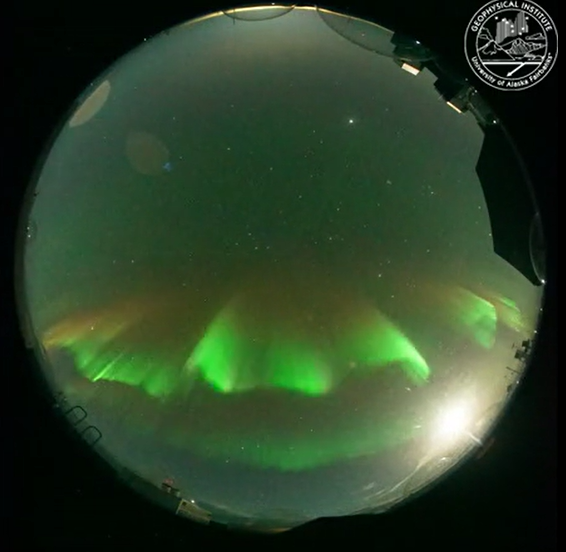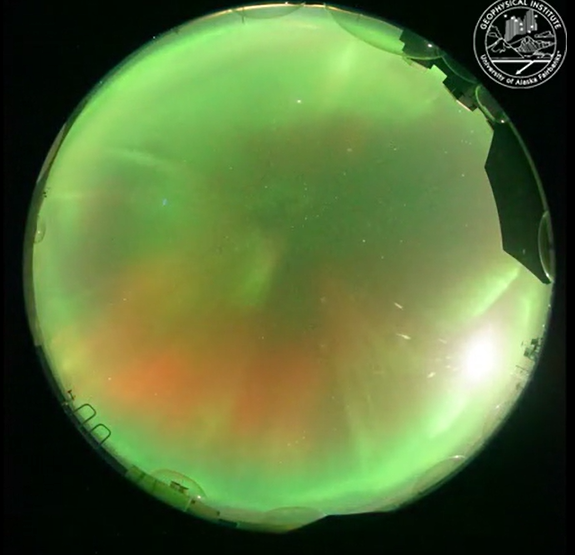 The GI Cam at Poker Flat near Fairbanks was clear and had a great show overnight. These screenshots were taken 45 minutes apart. Here is the link to watch for future reference: